Self-Served Customer Support using Ai
Empower your business with AI-driven in-house customer support. Save time, cut costs, and enhance brand reputation effortlessly.
Significantly decrease your support volume.
Avg. reduction in support requests
Managing support manually
Respond to support requests manually and consistently expanding the support team as the user base increases.
Automatic conversations 24/7
Let Paia handle time-consuming and repeating requests, freeing up your time to concentrate on business growth.
Setup is a breeze. Activate Paia in minutes.
Get your assistant ready to provide top-notch support! Simply connect it to your data source, such as your website, KnowledgeBase articles, HelpDesk tickets, or any other helpful resource. Once trained, Paia will create a friendly assistant that's all set to answer any questions your users may have.
Tweak it for best results
Customize your assistant's response settings, permitted topics, and response format to align with your business image. Tailor it to match your unique style and preferences. By doing so, you can ensure that the interactions with your assistant accurately represent your brand and create a consistent and professional experience for your customers.
Use it where you need it most
Easily integrate it into your website with a straightforward copy and paste. Seamlessly blend the assistant's appearance with your branding by customizing its look and feel.
A natural language bot that effortlessly comprehends complex queries and engages in meaningful conversations with your customers.
Ai Chat Search that harnesses the knowledge within your documentation and support channels to provide insightful answers.
A convenient tool that enables you to effortlessly respond to public comments, technical queries, and support questions.
The more you use it, the better it gets.
Gain valuable insights from your data to identify content gaps and better comprehend user search intent.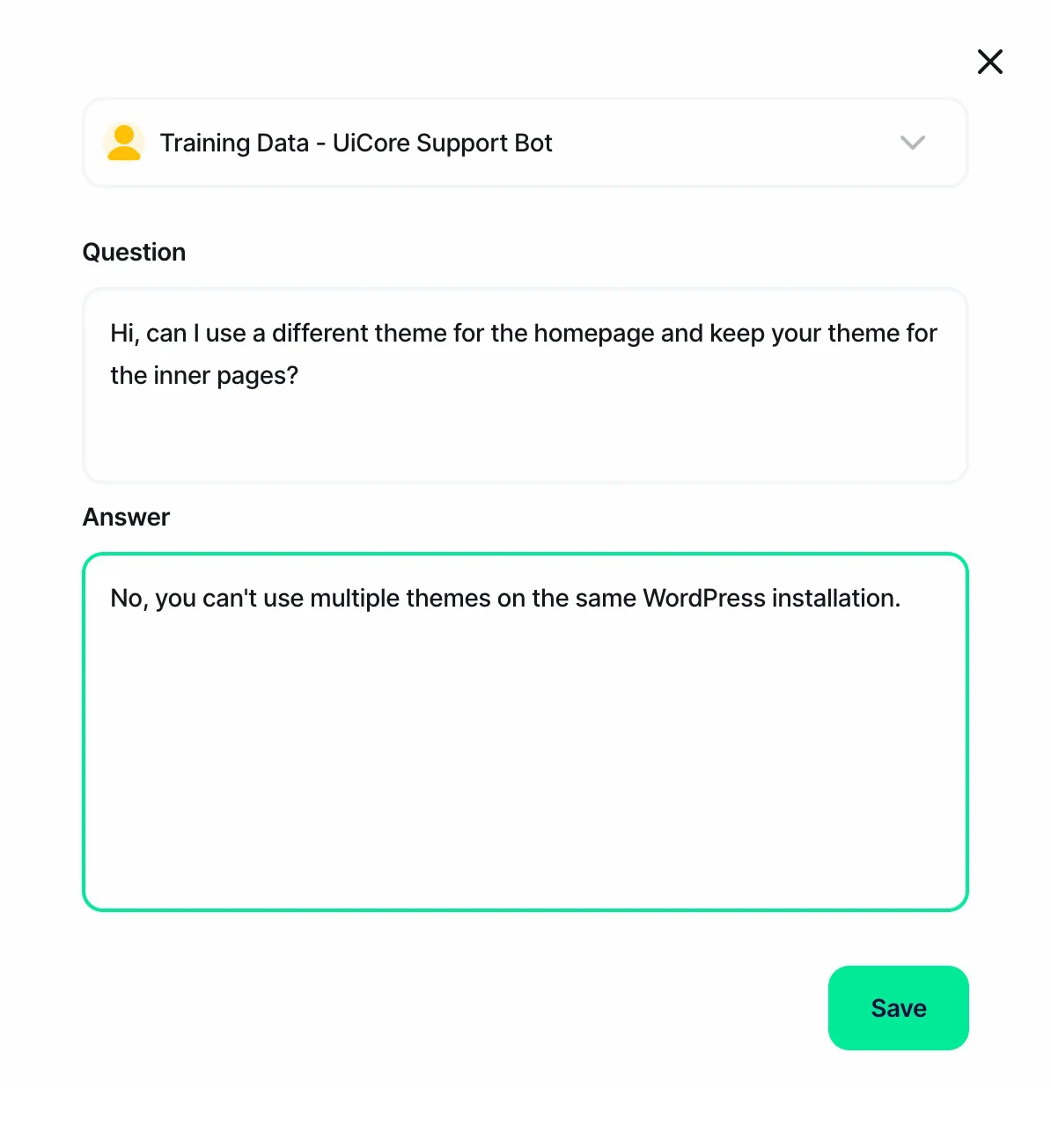 Easily update and enhance your assistants by training them with new data and accurate responses.
As your support content improves, so does Paia, leading to enhanced resolution rates.
All the features you need
Upgrade Your Support Game with Paia
Take advantage of Paia's powerful capabilities and elevate your customer support today!