Engage Your Customers & Build Relationships
Your AI-powered engagement solution for effortless customer connections. Respond intelligently to comments across all platforms, building lasting relationships while maintaining your brand's unique tone. Elevate your customer engagement with personalized, accurate replies.
Save Time while Nailing Your Responses
Efficiency meets excellence with Paia. Respond faster and maintain quality in every interaction. Paia's AI-driven approach ensures accurate, personalized replies that resonate, saving you time while perfecting your customer engagement.
Give faster replies to user comments, letting you focus on vital business tasks.
Personalized responses using custom data sources build customer loyalty and connections.
Maintain a consistent brand voice across interactions, enhancing trust and identity.
Improved Client Satisfaction
Boost satisfaction with quick, precise responses that elevate customer experience.
Setup is a breeze. Activate Paia in minutes.
Get your assistant ready to provide top-notch support! Simply connect it to your data source, such as your website, KnowledgeBase articles, HelpDesk tickets, or any other helpful resource. Once trained, Paia will create a friendly assistant that's all set to answer any questions your users may have.
Tweak it for best results
Customize your assistant's response settings, permitted topics, and response format to align with your business image. Tailor it to match your unique style and preferences. By doing so, you can ensure that the interactions with your assistant accurately represent your brand and create a consistent and professional experience for your customers.
Effortlessly respond to comments across all platforms right from your browser, using Paia browser extension.
Select the comment you want to respond to and Ask Paia.
Copy the text or rephrase it by outlining the correct information.
* rephrasing the text will also train the assistant with the new information.
The more you use it, the better it gets.
Gain valuable insights from your data to identify content gaps and better comprehend user search intent.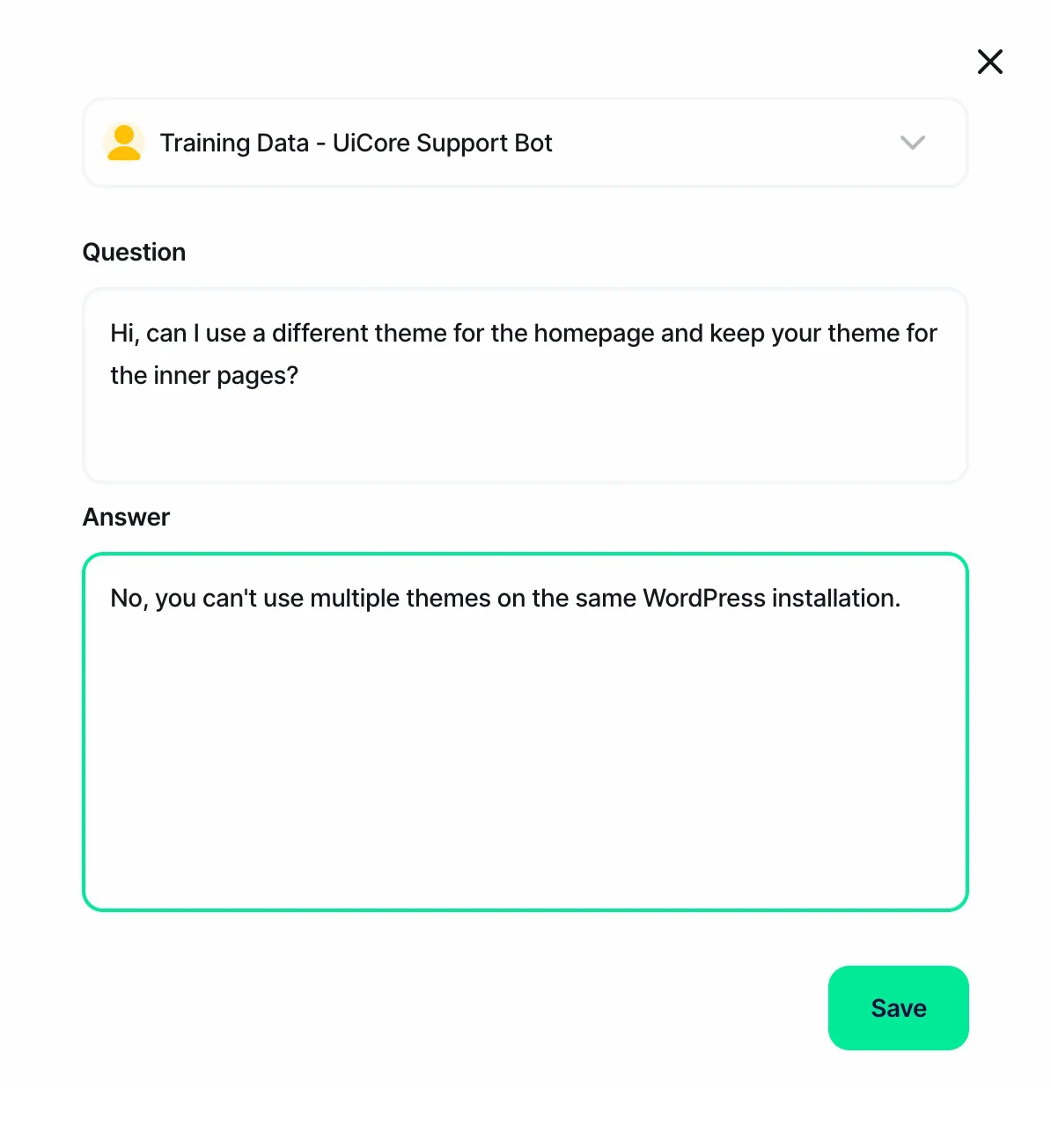 Easily update and enhance your assistants by training them with new data and accurate responses.
As your support content improves, so does Paia, leading to enhanced resolution rates.
All the features you need
Ready to transform your engagement?
Take advantage of Paia's powerful capabilities and elevate your brand today!